April 05, 2006
i hope you're not still coming here.
my current blog:
http://www.xanga.com/keepmecompany
ciao, bellas!
September 19, 2004
i wear my sunglasses at night.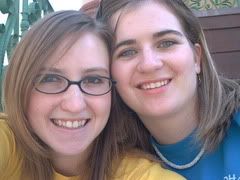 sb and i went to charleston this weekend. we spent the night in lexington on friday and then drove down to chucktown yesterday; came back to erskine last night. we walked the market and check out stores along king street, met adam powell for lunch, caught up with mark, womack, becca and bethany, and went to the aquarium with jamin. good times. and, of course, i toted my camera along.
check out the photos here.
do it. now.
sad day.
friday night, while we were watching
the count of monte cristo
at my house, my dog started having a seizure. He was just chilling between sb and i when, the next thing i knew, he lost most control of his back legs. dad put him in the kitchen, just in case he lost control of other muscels. before i went to bed, i went to say goodnight to chips (that's the dog). i was petting him when all of the sudden, he freaks out and his whole little body spasms. it was like a real seizure. it only lasted a few seconds, but it scared the crap out of me. it made me really sad, too. i think mom and dad are going to put him on some medicine that will hopefully help.
happy day: the power of prayer.
so, dad's whole department at ncr (the company he works with) was laid off and friday was supposed to be his last "official" day on the job (his department hadn't actually been going to work...there wasn't any point if their work was obsolete anyhow). he's been putting applications in at other ncr departments and other companies, but to no avail. dad went into the office on friday to sign the papers that say he's no longer an employee of ncr and take away his retirement and insurance and such. at 4:30, he got a call from someone at ncr offering him a job! they had to call to stop the papers from going through, and dad starts on monday. it's a different job, and he says it'll be challenging, but he's really looking forward to it. i had asked my bible study and church and some other people to pray for his job search. God really is faithful. maybe it shouldn't take something like this to remind me of that, but i really do appreciate anyone who prayed for my dad. basically, he just got a stressful 2-week vacation.
i WILL graduate with honors...
...or, at least i hope so. i spent some time on friday convincing charlene haynes and dr. weatherman that they should let me attempt an honors thesis in spanish, even though the paperwork for it was due last semester. i honestly had no idea (i was out of the country and all). they cut me some slack, as long as i have the forms in by wednesday. needless to say, i have to have my topic for the paper decided upon by that time. fortunately, i had already been thinking about it and have a couple of ideas i'm stewing. this'll add another 4 hours next semester, but i think i can swing it.
directed study.
i also convinced carlos to let me format my own directed study course for next semester. i need another spanish literature course. the one offered in the spring can count as either a civ. or lit. course, which leads me to believe that it won't be too heavy on the lit. end. so, i asked carlos if i could study baroque spanish playwrights next semester. he says he has a book i can use and i can decide how many hours i want the course to count for (depending on how many plays i read). i'm such a nerd, as my roommate so estutely pointed out, and i'm so excited.
social life? what's that?
i won't really have much of one this week. i just realized on friday that i have to have all of my act one lines for the play memorized by next monday (the 27th). memorized = know the lines
and
the signs
and
the cues by heart. gulp.
weddings.
steph did some planning at home this weekend, and next saturday we're going shopping for bridesmaids' dresses.
yes
i'm excited. she asked me to be her maid of honor, which i'm thrilled about. my high school friend julieann is getting married next month, but the wedding's in virginia, so i won't be able to attend. her shower's next sunday in lexington. so, that means i'll be going home for the second weekend in a row. but i won't head home till saturday evening.
and, i'm out. sorry if this was boring, but at least now you know what's going on, since i've primarily been mia. ciao, bella!
September 13, 2004
engaged.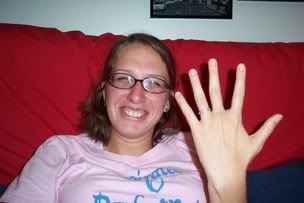 you can hardly see it, but there's the ring on my cute roommate's finger. you probably know by now that she and justin got engaged on wednesday night, and now the wedding planning begins. then on saturday, cheryl and drew got engaged! everyone's going engagement crazy, and i couldn't be happier for them. this summer's going to be the best summer for weddings. (jennifer's, steph's, and cheryl's, as of right now).
children of a lesser god
if you haven't heard by now, i got a lead part in erskine's fall production. i haven't had a lead part since nora's student-directed
the frog prince
. i got the shaft in
little mary sunshine
, but ended up getting a really challenging part (my character didn't speak). now, once again, my character is silent (dr. c. says he likes it when i'm silent). but this time, it's because i'm playing a deaf woman. that's right, i get to learn sign language. this is unquestionably the most unique, challenging and exciting role i've ever attempted, and i hope that i'm up for it. i think i am.
charleston
sb and i are taking a quick trip to charleston this weekend. friday we'll spend the night at my house in lexington, and we'll drive down to charleston on saturday for the day. hopefully no hurricanes will get in our way. i want to go to the beach. i'm taking my camera, in hopes of getting some pretty shots. the whole downtown area is very accomodating for photography.
fall RUF retreat
so, i'm not sure if i'm going on the retreat or not. i still have almost a week left to decide before the discount's up. there are a lot of factors that will effect my decision. i'll be thinking and praying about that this week.
ciao.
September 07, 2004
"but everything looks perfect from far away."
i did indeed see
garden state
last night. and i did love it. of course, if you know me and have also seen this movie, you could've guessed i'd love it. it made me:
1. appreciate my family more.
2. remind myself that perfect relationships never come about this way (i.e. meeting someone randomly in a public place and instantly hitting it off).
3. wish i were as good an actor as natalie portman.
4. wish i could write and direct a movie, just so i could play the lead role (good move, braff).
and 5. give braff kudos for his music tastes.
i'd see it again. i'll probably buy the dvd. it'd be worth it.
eternal sunshine of the spotless mind.
i'm assuming this movie's already in video. if so, and if i get back not too late from whitewater rafting, i want to rent it on saturday.
"love letters."
i read this play by a.r. gurney yesterday. he's the guy that wrote "sylvia" (the play about the dog that the erskine players did not too long ago). "love letters" was really interesting. mostly because it requires little (if any) rehearsing and a set of one desk (upon which would be two copies of the script) with two chairs behind it. the play consists of a series of letters, starting from when the two characters meet each other in grade school. it's a guy and a girl, and the play follows their lives together and apart from each other through the format of letters, which are read by the actors as if the characters are now grown and reminiscing through the readings. it's amazing how gurney develops the characters just through what they say and what the other says about them. the audience sees no action, but hears about the action through reactions from the actors. ok, so it's kind of confusing to explain, but i was just excited about it after i read it and thought i'd share.
marriage and the family.
it's a good class (marriage and the family). it's fun and interesting and makes you think. we're reading books such as finding the love of your life, boundaries in marriage, love is a decision, and when bad things happen to good marriages. scary titles, eh? in class right now, we're basically talking about finding the right mate. so, i'm reading all about the principles that should be taken into consideration and so forth and so on, and what's freaking me out is how, once you've started to read the chapters, you can't get it out of your mind. when i see or talk with someone of the opposite sex, i immediately begin analyzing their qualities into compatible/non-compatible categories. i can't stop. i'm out of control. someone help me.
whitewater rafting.
i signed up to go this weekend, but now i'm skeptical because of the weather.
1. the water will be way cold because it's been raining.
2. i love camping, but i love it less if it's raining.
3. wet clothes aren't on the top of the list of things i love, either.
i'll decide soon.
didn't you know that i love lists? i make them every chance i get. makes me feel organized and in-control of my thoughts.
i know this was long, and thanks for hanging in there, if indeed you did. i figured i owed you a lengthy blog. and there you have it. ciao.
September 06, 2004
battle of the bands.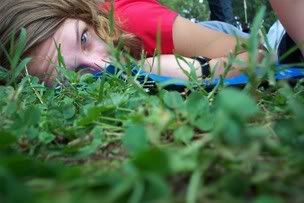 most of you were there. but some of you weren't. and you missed out. we took some photos with steph's digital,
so go here to see em.
the weekend.
besides battle of the bands on saturday, my weekend was jam-packed with fun and exciting activities. friday i taught my first flute lesson ever to dr. evans' daughter, becca. she's so sweet and really quite good for her age. then that night i walked over to matt's with audra, and much fun was had on the front porch. saturday steph and i got up early to go to black cow coffee house to chat with carlos and show him our pictures. then we headed over to walmart. around 3 we went to mark's for a cookout before battle of the bands at 4. went back to mark's after for more fun and to watch the video of the ambiguously gay trio performing live. it was great to go back to new covenant church on sunday, and sb and i had lunch with a bunch of folks at hope's place in anderson afterwards. then it was back to campus to do some work before the mirror's "workshop" (we played volleyball and had dinner at the pavilion before talking about some newspaper business). ended up staying up pretty late last night finishing my homework because i'm a slacker.
garden state.
i will see it tonight. in greenville.
i'm kinda tired and will either pop some kettle korn and read or pop some kettle korn and then nap. sorry this post's craptastic. deal with it. ciao!
September 01, 2004
"lovely rita, meter maid."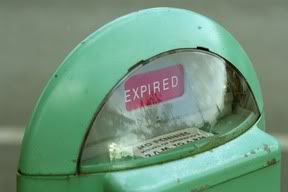 before i left for school, i galumphed about columbia, playing with my camera. check out the pictures
here
(along with some more new photos of my friend ashley's wedding).
futbol.
intramural soccer should be interesting this semester. for some reason, there's a split in the teams. apparently some people can't get along with each other. or something like that. i don't really know. anyhow, we're in two teams now. but that's fine with me, because i'm just in it for the fun and exercise. i joined a pick-up game with some of the guys tonight behind the dorm, and it wore me out. but i could tell my endurance has improved since last year.
battle of the bands.
it's going to be super fun. just wait and see. more later.
death cab for cutie.
jamie's going to let me come with him to see death cab for cutie. actually, he knows he just can't stop me from coming. so i'm coming, as long as i don't have anything going on that day.
garden state.
i REALLY want to see this movie. i hope it's showing somewhere like anderson or greenville.
August 31, 2004
ep.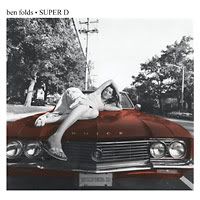 finally ordered the new ben folds ep online. it's the last of a 3 ep series.
i also finally moved back to erskine. got here sunday afternoon. much to my dismay, the beds in our dorm room were not lofted; we had been assured that they would be. this posed an interesting problem when attempting to fanagle the futon into the overly-crowded room. we did it, but it was sad looking. fortunately, when steph and i returned from classes this afternoon, our beds were not only lofted, but arranged in a suitable manner. all because we have the awesomest r.d. who gets things done. so, the room it situated, decorated, and being lived in as we speak.
first day of classes turned out well. i like em all. my mondays and wednesdays are going to be pretty full because i start at 8 and only have 1.5 hrs. combined breaks until 4. and i have sinfonia on monday. so, don't mind me if i don't look as cheery on the mondays.
i get to do si for carlos' beginning spanish class, which of course will be fun. and my spanish lit course shouldn't be too bad, since my comprehension is one hundred times better than the last time i had a class with esperanza.
i must say, it's good to be back. i have no classes tomorrow morning. only women's chorale tomorrow afternoon, but i have plenty of reading to keep me busy on the java city couch.